The wonder of nature at your window!
"I love how beautiful this feeder is and how well it clings to the windows! It adds to the beauty of our view instead of making the window look cluttered." – Rebekah Anders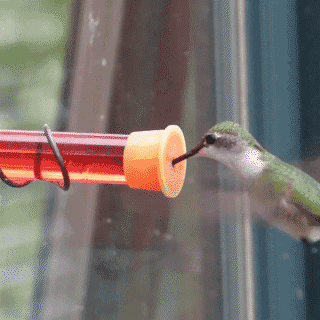 Features


Unique Design
Our unique suction-cup design allows you to watch Hummingbird up close from right behind your window. Bring you closer to nature and enjoy hummingbirds up close.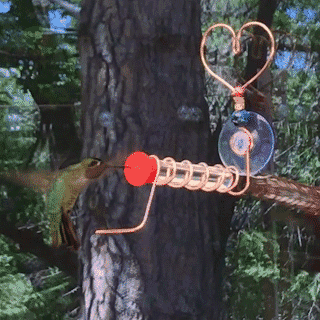 Easy to Fill and Clean
With our easy-fill/easy-clean bottles, no more wasting your nectar or cleaning a bulky feeder. Simply twist and pull to remove and refill our solid bottles, store extra bottles in your refrigerator for an easy swap.
Upgrade Feeding System
Attracting more hummingbirds to your yard with only one feed. Flower shaped feeding mouth, just like the real one. It will always be your hummingbird feeder.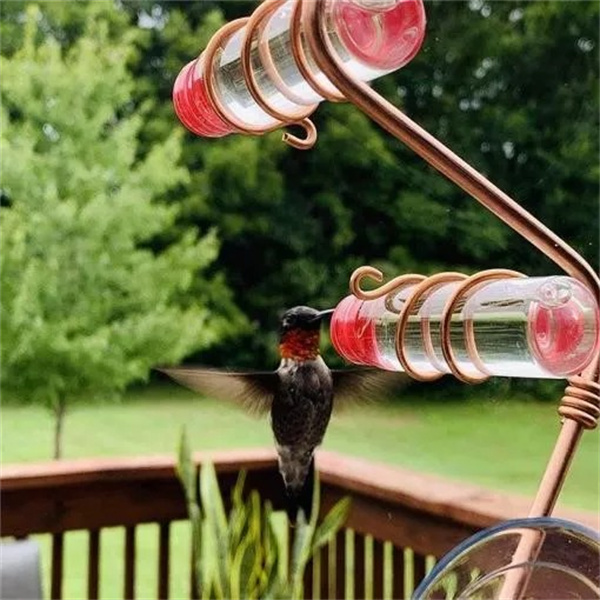 High Quality Material
Adopting light, durable and wear-resistant material, which can withstand any damage to the feeder in bad weather. Good air tightness can ensure that water and nectar will not leak from both ends.
Provide A 360 Degree View
Horizontal direction allows hummingbirds to see their surroundings 360 degrees as they forage. It's in line with their instinct to check for danger and preventing them from having to stop eating to ensure their safety.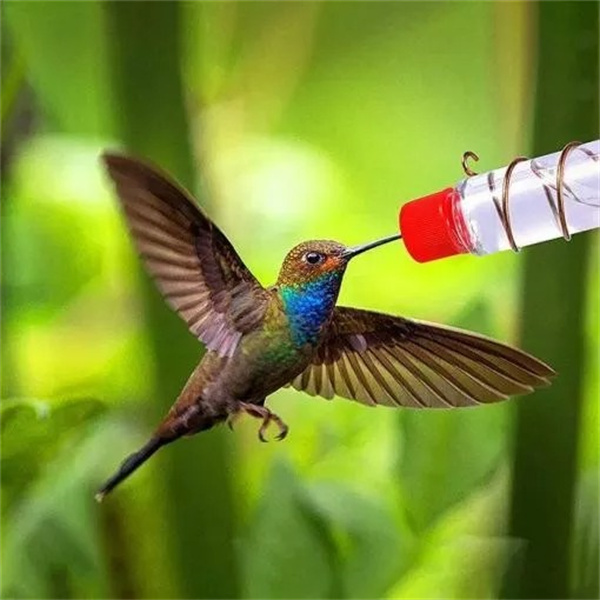 Super Capacity
The best nectar passage can be obtained by the position of feeding mouth, and the spacing is uniform and large enough to allow side-by-side feeding, gives you unprecedented pleasure!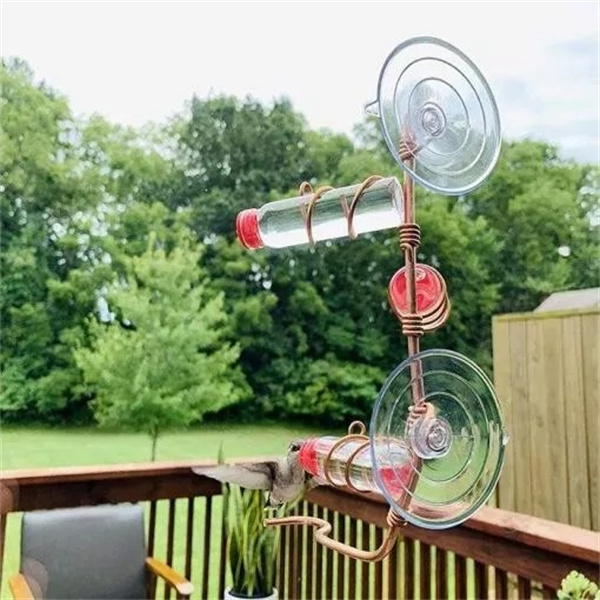 Specifications
Material: Copper, PET
Options: 2 Bottles Set, 3 Bottles Set, 4 Bottles Set
Dimensions:24*8.2*9cm
Package Size:24*8.2*9cm
Package Includes: 1x Window Hummingbird Feeder