Catch fish like a pro Fishermen with 8 segments realistic swimbaits lures!
Get hooked on the realistic swimming action of the Kreyhook Bass Crushers. Our Kreyhook minnow Swimbaits lures are loaded with high-quality components for top performance in the water, all topped off by a premium finish for baiting realism that can't be beat.?
The small ball bearings inside give off a rattling sound that will have all the bass fighting to get at it. Unique fin style and tail create a lifelike look, feel, and action. Great for freshwater and saltwater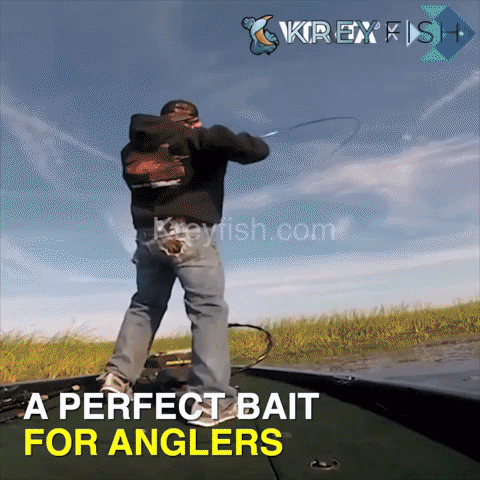 Rigged with an extremely durable hook, our?Kreyhook?Biotic Swimming Lure

?

will last you the entire fishing season and beyond.?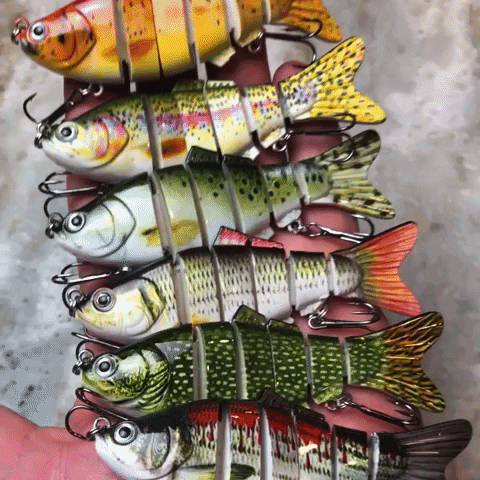 There is no need to buy new hooks every time you go fishing, our upgraded Stainless Steel hooks are both rust-resistant and durable, perfect for salt and freshwater fishing.
BENEFITS:
These lures are great at targeting predator fish such as bass, yellow perch, walleye, pike, muskie, roach, trout, etc.
Excellent performance swimming in the water
The ability to help you catch bigger fish ? ??
Produce sound to attract the big predators
High quality, durable, flexible, suitable for salt and freshwater
Five characteristics of Kreyhook swimbait wobbler,?biotic swimming fishing lures:
3D realistic looking eyes ?

High-quality link parts?

?

Ultra-sharp hooks?

?

Inner bass steel ball?

?

Flexible fishtail?

?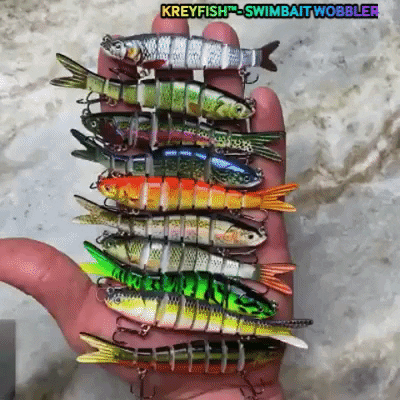 Product Details:
Diving depth: Slow Sinking
Hook: Sharp hook
Material: ABS Plastic, Steel Wire,3D Eyes