The Seresto Flea and Tick Collar for small & large dogs kills fleas and ticks through contact, so your dog doesn't need to be bitten by them
Dogs get convenient, odorless, and non-greasy flea and tick prevention without messy monthly treatments recommended by veterinarians.
Within 24 hours of application, fleas begin to be repelled and killed. 
The flea and tick collar for large dogs also treats and controls sarcoptic mange and kills lice. You can also choose to get a flea and tick collar for cats as well.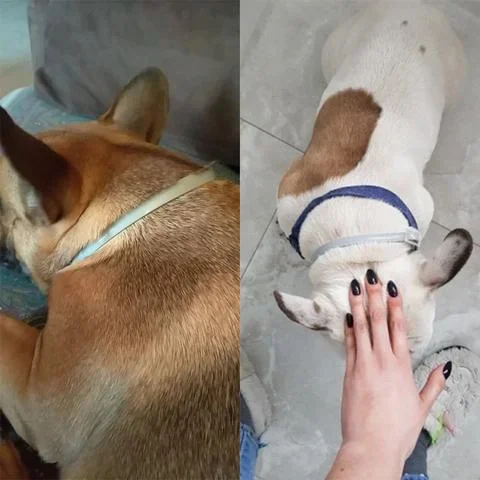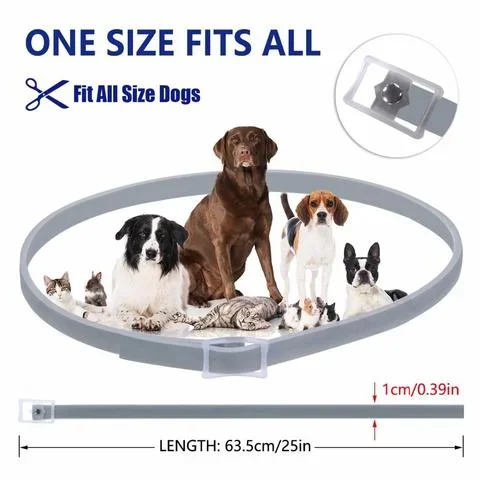 Size:Puppy, cat 38cm,  Big dog 70cm
In contrast to some plastic alternatives, this flea collar is made from thermoplastic elastomer that can be recycled. Your dog's healthy immune system works in tandem with natural pet flea collars. The pH of your dog's skin, his nutrition, sleep, and stress all play a part in his immunity to parasites like fleas and ticks.
Your dog will be protected against fleas and ticks with our special formulation without being exposed to toxins. Our collar cannot be used until the infestations have been addressed. Putting an end to chemicals.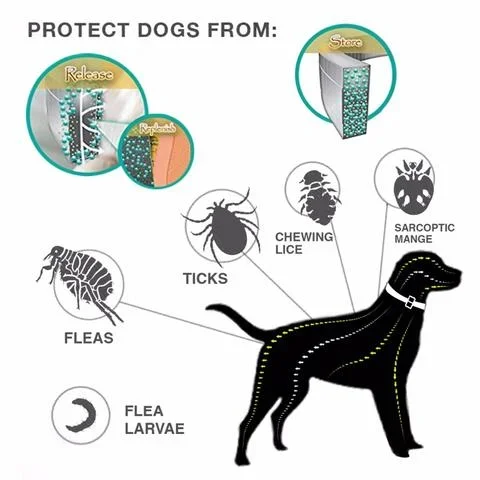 FEATURES:
HANDMADE OF NATURAL MATERIALS - This tick and flea collar for pets is made of natural materials that won't cause any irritation to their bodies.
MATERIAL THAT IS WATERPROOF - Water is not a problem for this flea and tick collar. If your pet gets wet, you don't have to worry about the collar getting wet. 
PET FLEA PREVENTION - This collar protects your pet from fleas and ticks. With this collar, you can say goodbye to annoying pests forever.
USE IT EVERYWHERE - Whether you are in your car, washing your dog with shampoo, using a comb, etc.,