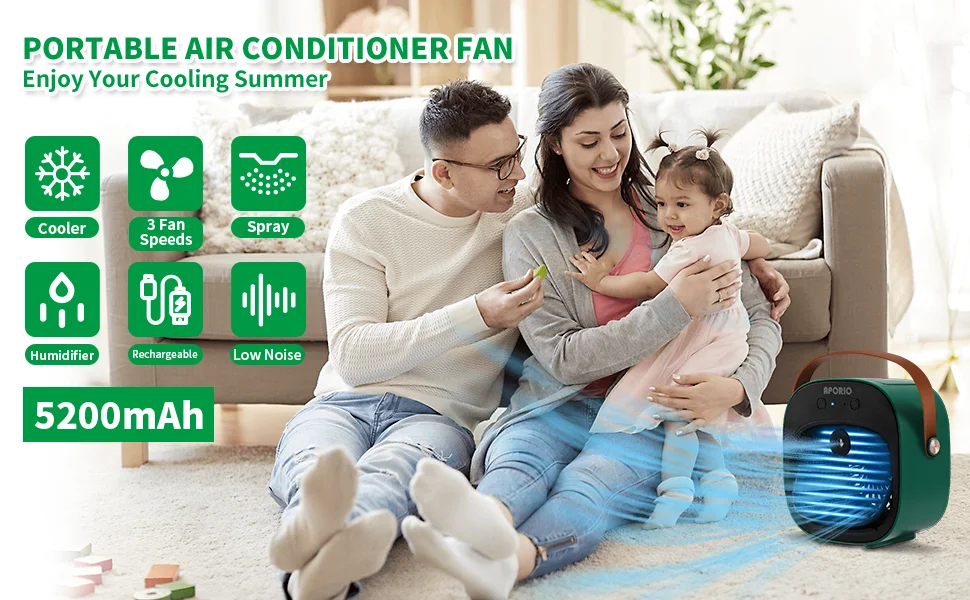 YOU MUST BE GOTTEN ONE APORIO PORTABLE AIR CONDITIONER FAN
Portable air cooler can save your money and blows cooling wind, keeps your skin moisture and enjoy fresh air, which is very easy and portable to carry & move. It can be multifunctional as a combination of a mini air conditioner, desk fan, misting fan, and humidifier.
Rechargeable air cooler fan and USB charging

It can be used for 5-10 hours after being fully charged. Easy to plug the USB cable into any available USB port (laptop/desktop/power bank/USB adapter) to power the personal air cooler.

3 Wind Speeds

The portable fan is has 3 wind speed options, low energy consumption, give all the comfort you need – low, medium, or high speed. It take you away from the hot summer, enjoy your cooling summer.

Easy to Carry

The evaporative air cooler is lightweight and carries a hand strap, so you can take it anywhere. Perfect for home, office, car, outdoor, camping. It is a must-have small fan for your Office and living room.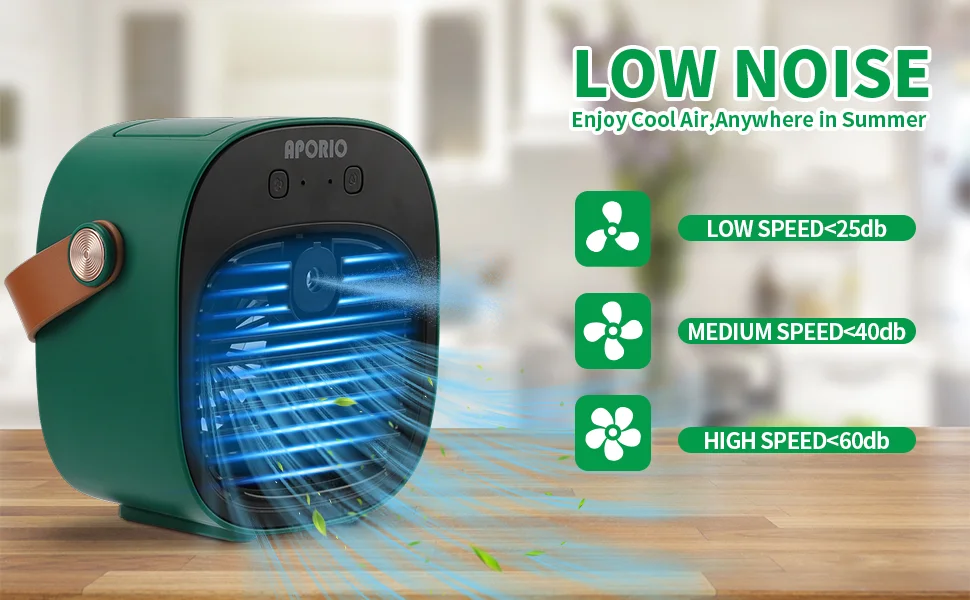 Add water, it will keep you away from the dry air. Enjoys the mist.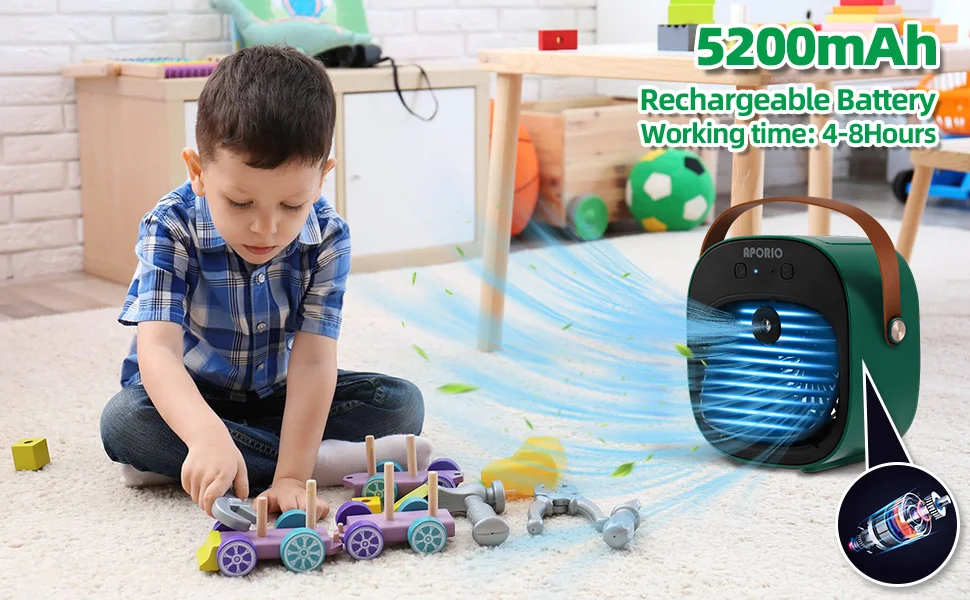 Rechargeable mini fan via large-capacity power, long working time via power bank, don't worry about power failure.