Catch a record amount of fish this season! This lure will help you do it!
This is a must-have lure for your tackle box!
Irresistible Attraction:?The Jump frog lure make a lot of noise and disturbance on the water surface, making it an easy target to track down. Any fish can¡¯t resist its attractions.
Introducing the Jump Frog Lure, the self-jumping lure to target predator fish. There are no twitches needed.
BENEFITS:
Steady and consistent?jumping action with a straight retrieve.
Striking paint jobs?and equipped with the rubberized skirt.
Made of?ABS material for durability.
Noise and splash?will definitely attract your fish.
You will never leave this lure behind for your fishing trip!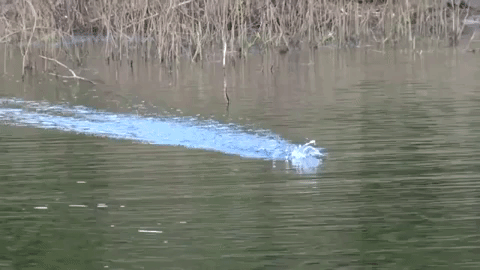 A steady straight retrieve is the only way to perform the lure. The physic behind this lure is that the resistance created while retrieving the lure slides the lure upwards repeatedly and mimics the ¡°jumping¡± action.

To make the lure even more interesting, Jump Frog Lure has a rubberized skirt and a striking paint job on it.
Jump Frog Lure is even equipped with a super sharp double hook for better penetration. Get yourself ready for the topwater explosion!
Specifications :
Lure Weight:10g
Lure Length:90mm
Lure Type: Simulation Snakehead Lure
Diving depth: Topwater
Hooks: Dual High Carbon Steel Black hook
Material: ABS plastic
Rings: Flat rings
Colors:10 different colors
Package Includes :
1 x Jump Frog Lure