Beautiful Easter grapevine wreath with cream lilies, greenery and rustic burlap bow,accented with rustic cross and white veils over it.
Unique handmade wreaths, each piece is handmade, giving your room an unparalleled rustic style and creating a fairy-tale atmosphere. Perfect for Easter, dinner party, baby shower, Thanksgiving Day and any other occasions.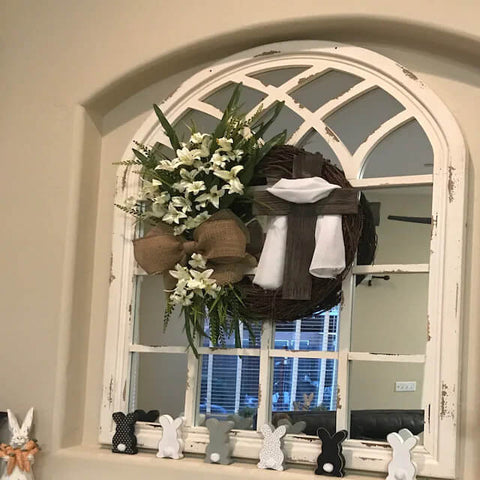 Please note that grapevine wreath base is a natural product and may differ in shape, size and overall appearance.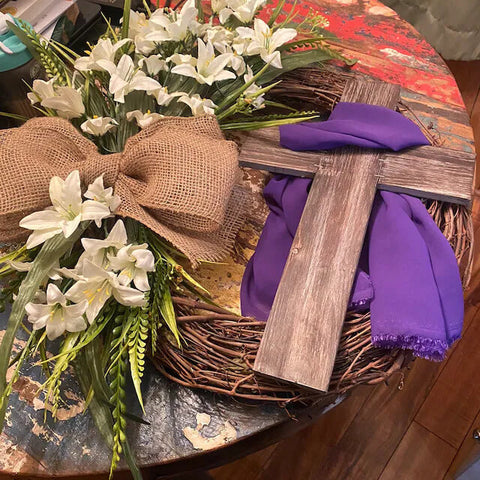 Specification: