BRING SOME WARMTH TO THE BIRDS THAT HAVE NOWHERE TO FORAGE IN THE COLD WINTER

Our mission is to bring the outdoors indoors with fun, innovative creations for use in and around your home. Our XL crystal clear window bird feeder made from premium acrylic is a great way for you and your family to enjoy seeing wild birds up close from your living room, den, kitchen, family room or bedroom window.
We love birds and we hope you will enjoy using this feeder as much as we do.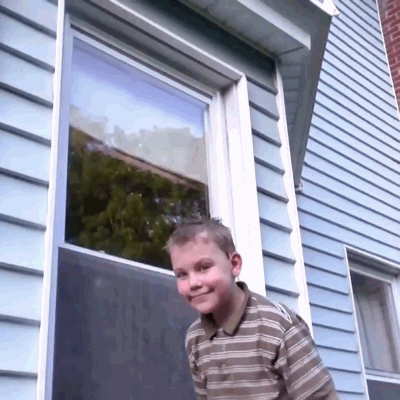 The Best Views!

With a built-in Viewing Window and 100% Crystal Clear Design, get ready to enjoy up-close bird watching like never before!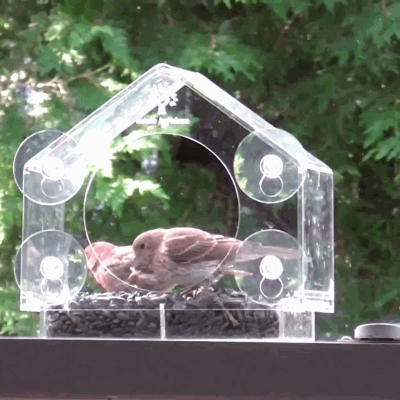 See Wild Birds up Close

Watch Wild Birds up close while they feed right from your living room, kitchen, den or family room windows. Kids love seeing wild birds in the morning from the breakfast table before school! ENDLESS Entertainment for Pets, Children and Guests!

Birds are allowed to feed year-round - summer, spring, fall and winter. Our custom feed trays dissipate moisture to keep seeds dry and provide safety for your local wild birds.
It's a good thing we built this feeder with a high pitched roof and wide perches, because with the large capacity feeding tray our feeder is able to hold multiple birds at a time.
We can also easily replenish from your home. Simply slide out the input tray and refill the feeder in seconds

Entertainment for Everyone
Unlike Other Feeders, condensation will not build up between the window and the feeder and your bird viewing will never be obstructed!
Guests, visitors, friends and even your pets will enjoy seeing wildlife when they visit, and kids will see birds eating breakfast while they get ready for school.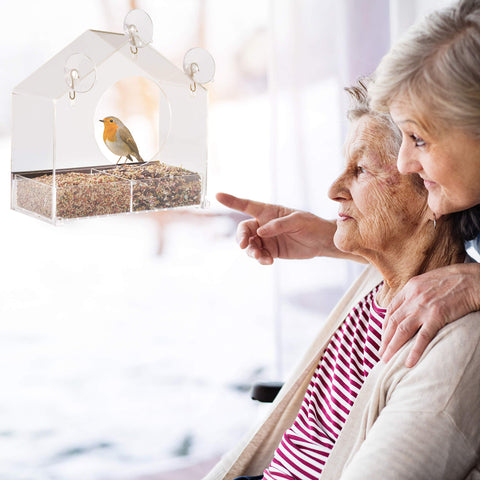 bring nature home
Enjoy watching wild birds up close like never before. Our large size feeders allow larger birds such as cardinals, robins, blue jays and woodpeckers to feed alongside smaller songbirds such as sparrows, goldfinches, nuthatches, chickadees and tits.

Install this feeder in seconds and start seeing more of the amazing world we live in. Hope you and your family enjoy using this feeder as much as we do.