Your Skin Care Artifact
This is a different ice tray. It is not only an ice cube mold, but also a practical skin care artifact.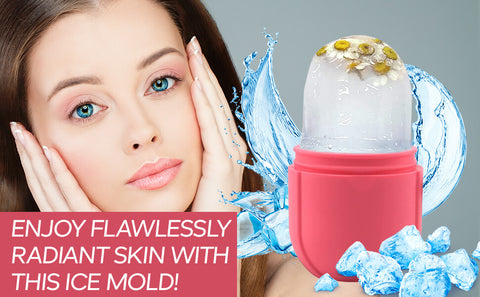 【Firming the skin】The moisturizing effect and the function of lifting facial lines show its versatility. The ice wheel contour design can deepen the facial contour and tighten the skin at the same time.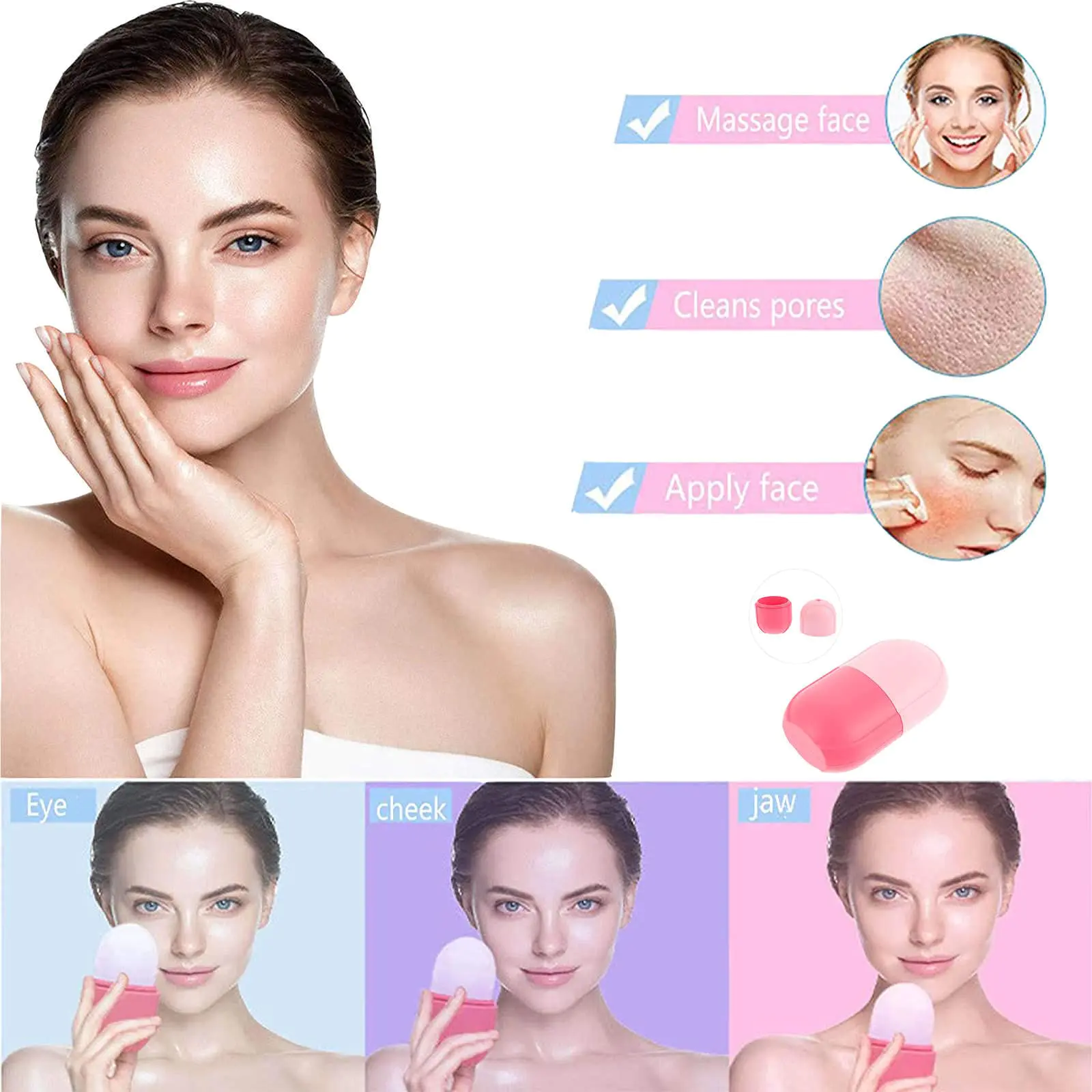 【Customized for any skin type】The possibilities is endless with our ice roller. Create custom recipes to address your unique skincare needs using rosewater, coconut milk, essential oils, and more!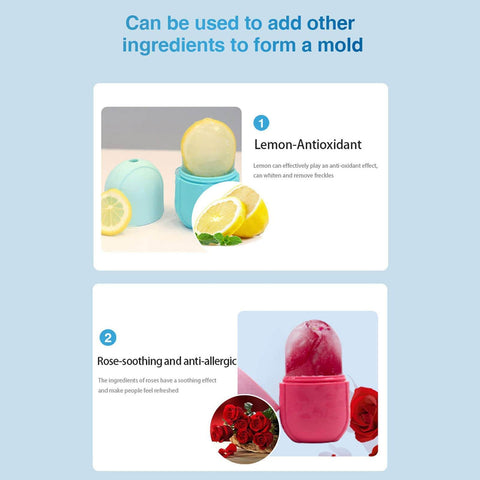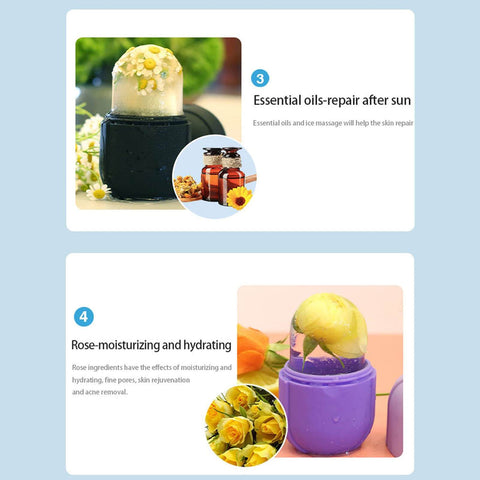 【Facial ice mold for glowing skin】Upgrade your skincare routine with this innovative ice roller! In addition to facial rejuvenation, this tool promotes migraine, injury, acne, and pain relief.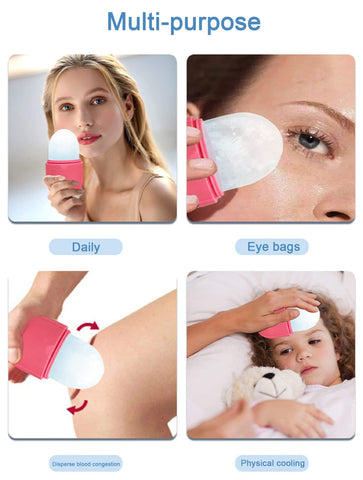 【Ergonomic design】Our durable ice roller is designed with a non-slip base that fits perfectly in your hand. It's easy to hold, hygienic, and highly effective when used daily.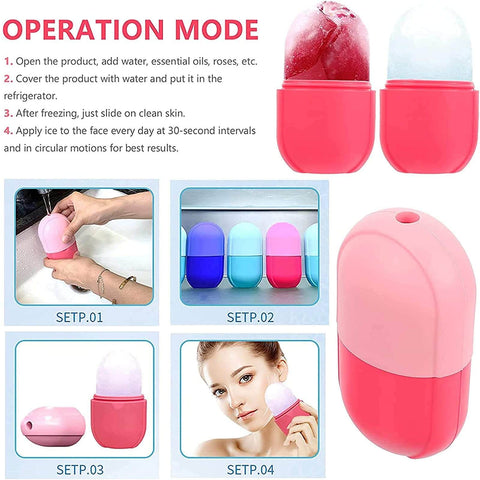 【High-quality material】 Made of silicone material, which is environmentally friendly and safe, and the fit is flexible and convenient to adjust.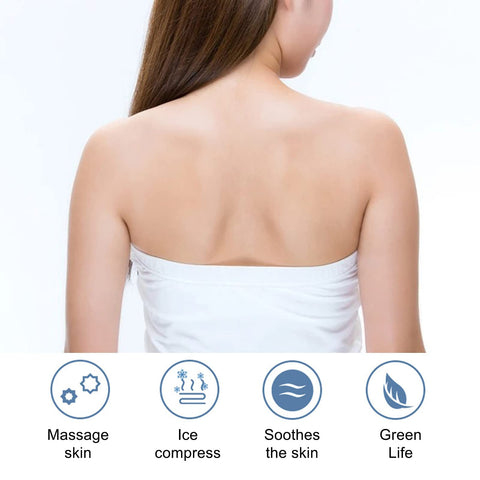 【Intimate Gift】The ice roller is a convenient and practical cooling and calming tool. This is a great gift for friends and family. Small and exquisite, easy to carry, and can quickly cool down in hot weather.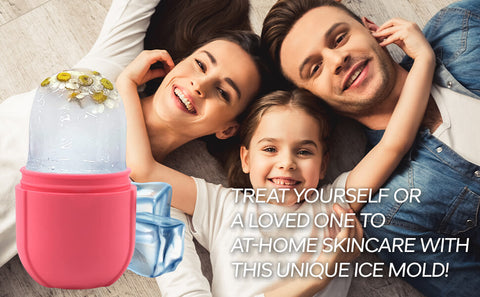 Product instructions:
1. Put water and some auxiliary products (such as various petals and herbs that are good for the skin) into the ice tray, 90% is fine.
2. Put it in the refrigerator vertically, after a period of time, confirm whether it is completely frozen.
3. Remove the ice cubes from the refrigerator to thaw for a while or soak them in water for a while.
4. After cleansing, open the ice cubes, use the end without holes, and apply them on the face in circular motions..
5. Finally, you need to clean your face and then do your follow-up skincare.
Specifications:
Package: 1 x Cryo Cube Ice Roller 

Product Size: 12 x 7 x 3.5 cm / 4.7 x 2.7 x 1.4 inch

Product Colors: Black, purple, blue, pink