Features
Our feeder has been making quality bird feeders and they are still the best!
We have been making these excellent feeders for, and our hummingbird feeders have stood the test of time.
The HB-1 works better than any other feeder because we use a clean upward sweeping feeding tube that allows hummingbirds to visually locate nectar like flowers.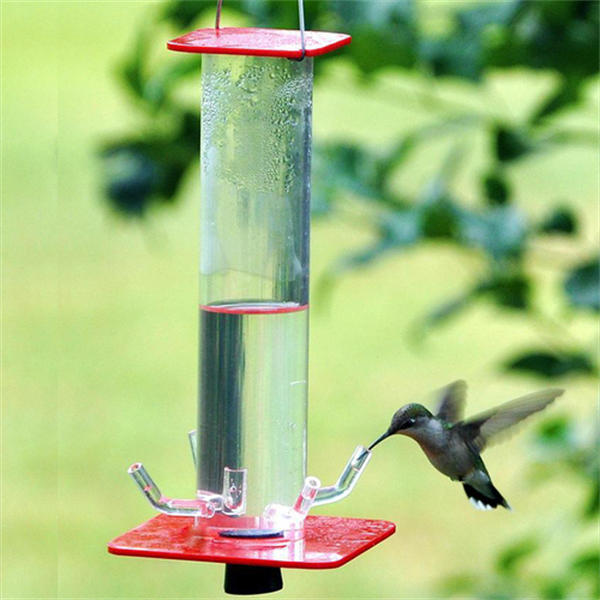 The unique design of Peter's feeder HB-1 allows you to watch hummingbirds with their beaks and tongues in the tube, so you can actually see the feeding process taking place. Did you know that the tongue of a hummingbird can stick out its beak for nearly an inch?
The integrated design makes the feeder extremely easy to fill and clean.
By using a smaller feeding tube, we can prevent bees from taking over the feeder, which makes hummingbirds need it more. By far, our most popular feeder, here are some of our customers' words:
The feeder we designed can hold 8 ounces of nectar (syrup). The Peter's Feeders hummingbird feeder is handmade from impact plastic from Wisconsin, with instructions for making your own nectar. Pair this feeder with our SCH-61 sucker bracket for a close view of 360 degrees. Looking forward to a lot of activities!
Specification
Size: about 4 x 3.2 x 9 inch
Material: Advanced plastic
Weight: about 220g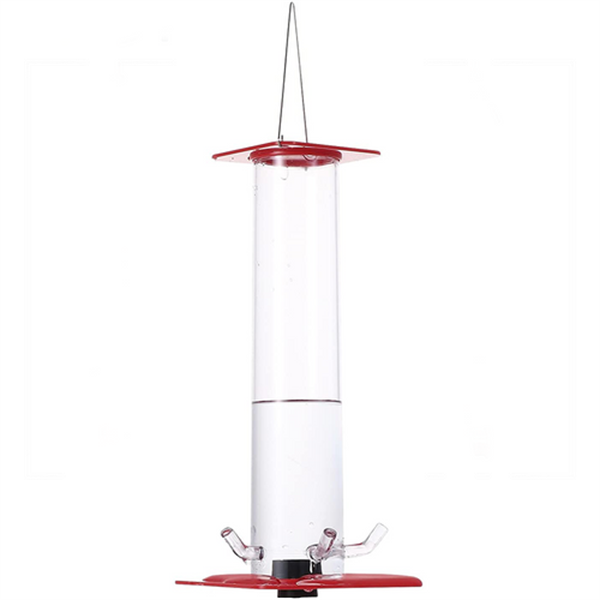 Package Include:
1x Hummingbird Feeder
Notice:
Actual color may be slightly different from the image due to different monitor and light effect.
Please allow 1-2cm deviation due to manual measurement.